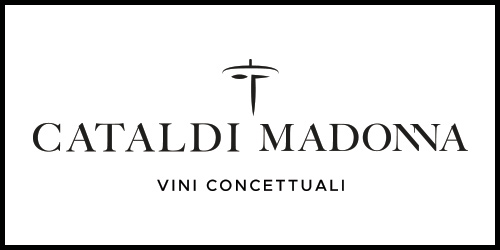 Born in the 1920 by the Baron Luigi Cataldi Madonna dedicated to the production of all the typical crops of the area: olives, almond and saffron. He was the owner of a well-known olive oil mill, but the wine produced was sold in a cistern to one of the first bottlers of Abruzzo based in Aquila. (Vittorio Ianni farm)
The farm started its modern era in the 1968 with Antonio Cataldi Madonna, who promoted the enlargement, the replanting of the vineyards and the renovation of the buildings. To him we owe the first bottle with date 1975: he draw the label with represented on it the Guerriero di Capestrano, which has been founded by chance in the 1934 by a farmer ten meters from a vineyards of the farm and today is the symbol of the Italic people.
His son Luigi continue for some years the job of qualification of the products through a project line aimed to expressing the specific features of the territory. The area is scarcely productive in quantitative terms but completely original as expressive potentiality, the farm has never planted vineyards in areas different from its territory, not even in the neighboring ones, making of the attachment to the territory a reason of pride and an essential characteristic of the farm's philosophy.
Since 2003 the farm bases all its vinification on a reductive technique and from 2015 the whole production is organic (bio).
Nowadays the current owner is Giulia, the fourth generation.
Address & Contact
Address:
Località Madonna del Piano – 67025 Ofena (AQ)
Opening Hours
Sunday
Chiuso in Inverno | Estate 9:30 - 13:00
Activity
Degustazioni con prenotazione