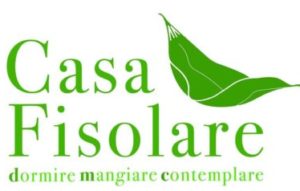 Hi, I'm Simonetta and recently my life has changed. After being a photographer and a copywriter for many years and travelling around Italy, I decided to come back to my childhood village. A place made of slow steps inside the wild nature, between alleys and squares that have never lost their authenticity. Here I am with my husband, to open our house that my daughter used to draw and call it "fisolare".
"It is a tiny and cozy house, but a happy one" she said.
Casa Fisolare now, exists. It's a tribut to my daughter and a promise kept to my mother who would have loved a house like this. It's a place full of love and passion for all the people that prefer to feel
always at home even during the holidays, enjoying the nature all around one of the most beautiful places in Abruzzo : Tirino's Valley (Valle del Tirino) where there is the Tirino's river right in the middle of the National Park of Gran Sasso and Monti della Laga.
Here you can sleep, eat and contemplate in our garden or between my dad's olive trees. You can even relax and sunbathe at our swimming pool. There is a kitchen just for you and one just for me, where, if you want to, I can make some breakfast or dinner with typical products from our territory, respecting the environment. There are three rooms, each one with a private bathroom.
I always loved to meet new people, I cannot wait to meet you.
Simonetta
Opening in June 2018
Address & Contact
Address:
Via delle Aie 17 67022 Capestrano (AQ) Italy
Services
Overnights with breakfast - kitchen available - dinner on request, cruelty free